I just had to jump on today to show you a beautiful book I have in my hands this morning. It's called "The Quilt Block Cookbook" by Amy Gibson, and I have to tell you–if I didn't already have a copy, I'd be buying one for myself immediately.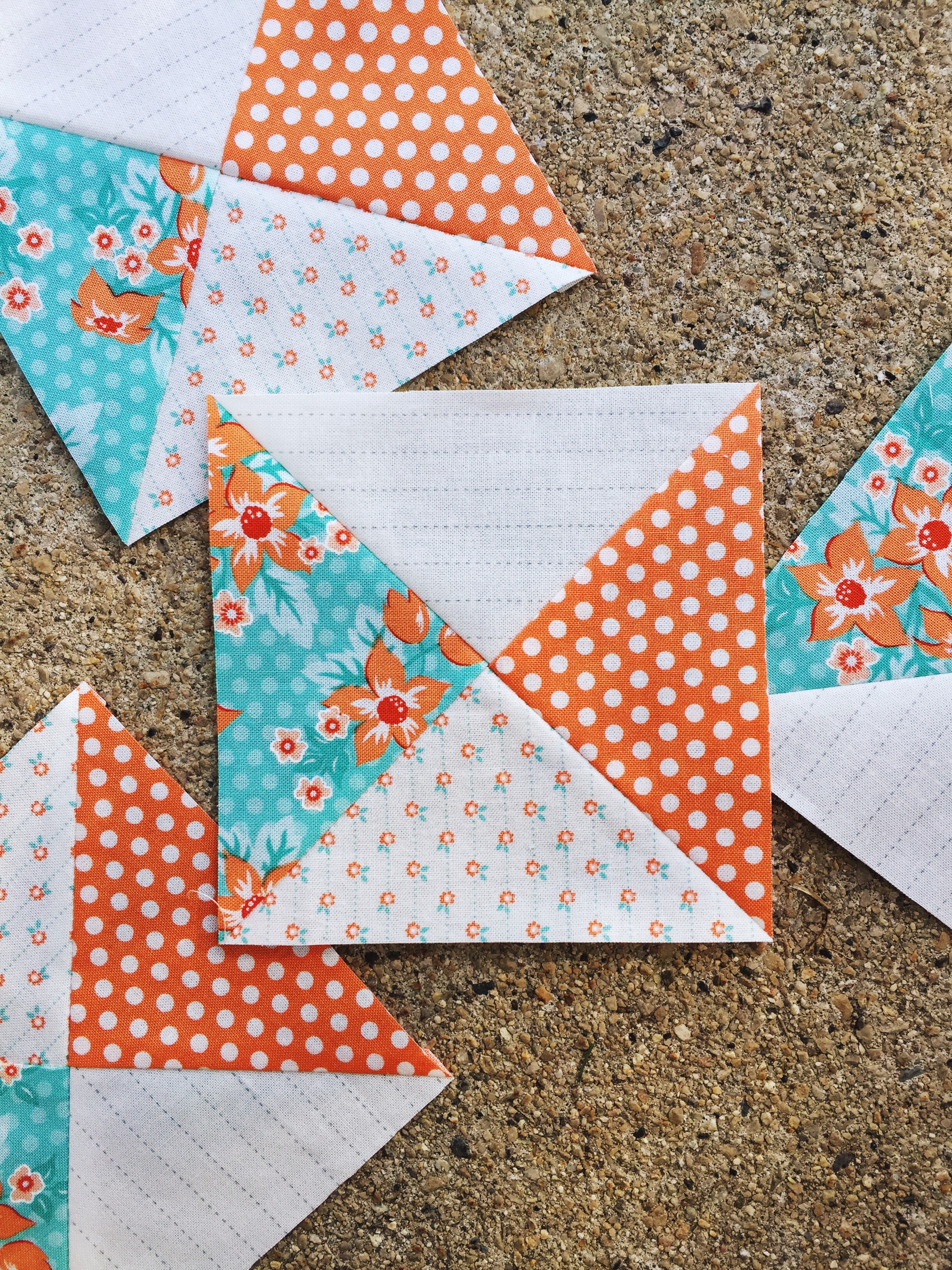 It's a well thought out book with a fun concept, simple explanations, excellent writing, and gorgeous pictures. Amy's fabric choices are spot-on, and the blocks are fresh, innovative, and inspiring. You will not find boring, regurgitated, tired old blocks in this book. There are  several original layouts, and honestly, just a lot of awesome.
I chose to make one block from her book called No. 5, True North. Following her easy instructions, the block came together precisely and quickly.
You can see what I mean about these blocks not being the same old same old!
Lovies, if you have been hankering for some quilty eye-candy, or need a perfect gift for a quilting friend–this is it.
Trust me.
xoxo
PS Fabric in this block is from my upcoming collection, Sweet Marion. It's available for shops to order now, shipping in February. Hoping to get a post up for you with more details this week. In the meantime, check out Instagram or Facebook to see more pictures of this line and my inspiration–my sweet grandma Marion. xoxo