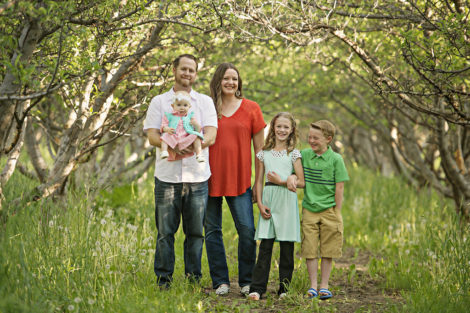 Hello sweet friends! Welcome to my little corner of the internet. Since some of you are new here, I'll introduce myself real quick :) I'm April Rosenthal: mama of three, married to my high school sweetheart, lover of color, author, pattern writer, and fabric designer for Moda fabrics (<—-boy am I lucky!)
Check out my pattern shop here.
My most recent fabric line ships next month, called Sweet Marion, named for my Grandmother–who was as sweet as the day is long–it's my favorite so far!
I get a chance to post more often on social media, especially Instagram! Head on over and say hi! Click here @amrosenthal 
I also love Pinterest, and am working on building my Facebook page. Let's be friends!
I'm excited to check in today and show you a little block I whipped up for a little old quilt-along. It's called the Splendid Sampler (you might have heard of it. ;) It's the biggest group of quilt-along-ers I've ever been involved with, and boy is it fun!
I was super excited when Pat Sloan asked me to participate, (Pat always knows where the party is :) and I finally, after a whole year of Splendid-ness, get to show you my block!
It's called "Tiny Miracles" because I designed it with my sweet babies in mind. They are literally the center of my universe, and each one has a miracle story. They are my sun, and moon and stars.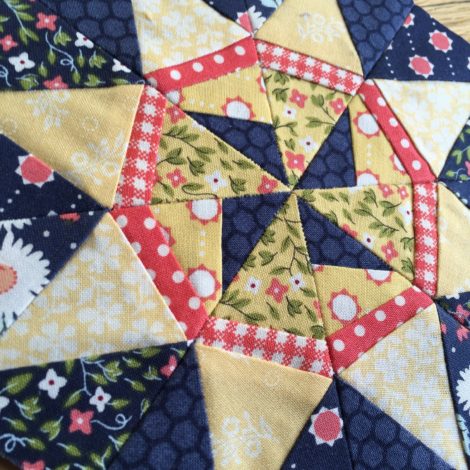 I love the parallel between raising children from little tiny sweet things, guiding them toward the grown-ups they are meant to be, and making beautiful quilts from tiny scraps. From small things comes great beauty.
Have so much fun making your own Tiny Miracles block, and don't be afraid! I'm sure most of you are old hat at paper piecing by now, but I'll be sharing a few tips and tricks throughout the day on my Instagram feed and stories, and on my Facebook page. Head on over and see my foolproof tricks for paper piecing. Plus, I'll show you another version of this block I made with Sweet Marion. Let me know in the comments below if you have questions or run into problems and I'll do what I can to help.
Finally, I want to know about the miracles in your life. The things that have blessed you for good. Tell me about them! Tell me about you! I'd love to meet you, whether here in the comments, or over on Facebook or Instagram. Let's be friends!
xoxo
April
PS I'm so happy you stopped by today! Be sure to sign up for my email–you don't want to miss freebies, news, and insider deals–and look for an amazing giveaway this week, for my email friends only! (And if you're a shop owner or buyer, be sure to sign up for my wholesale newsletter in my sidebar!)