I'm so excited to sew along with you and the Fat Quarter Shop! For this first post, I thought I'd tell you a few things I'm doing to keep organized and also, a few tips for sewing little tiny micro blocks! I decided to stitch the 3″ size blocks, and I'm using pieces from all my fabric collections to date (so you may just see a sneak peek here or there!)
So first of all, I'm printing the patterns off and putting them in page protectors in this binder. It looks like I've got the right idea–there's even a Sewcialites branded binder at the FQS if you are wanting to use a binder too! There's a lot to keep track of!
My next suggestion is to starch your fabrics well before cutting pieces. It makes a big difference, especially if you're making the tiny blocks. I like to starch my fabrics and then cut out the blocks and store them in the page protector with the instructions.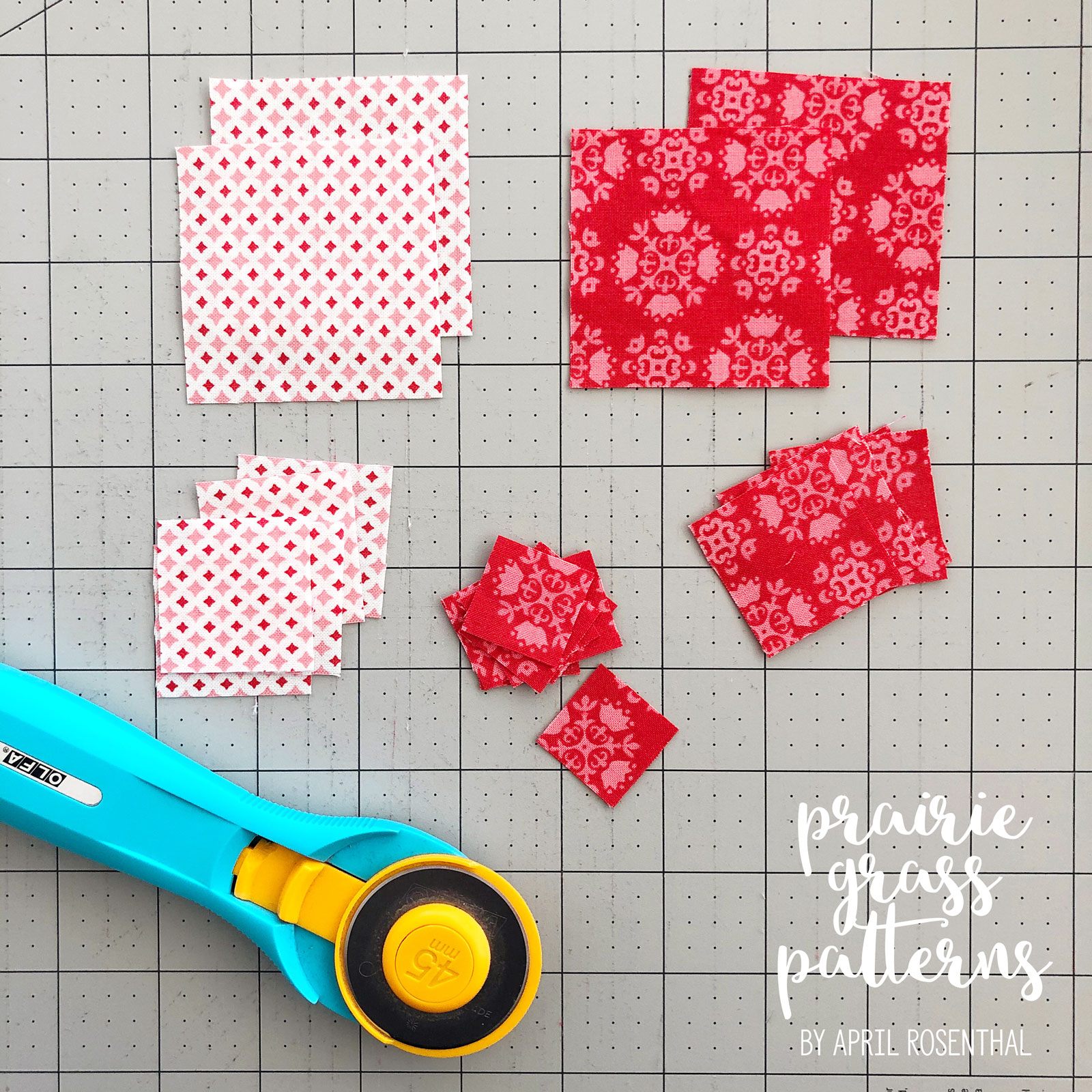 Once you've cut out your pieces, start sewing, of course! My best tip for stitching tiny blocks is to use a shorter stitch length! I use a 1.5 stitch length so that my fabrics don't shift against each other, and my seams don't unravel on the edges. The only problem with tiny stitches is if you mess up and have to unstitch…then you're probably better off cutting new pieces and trying again, since the fabric will distort a lot!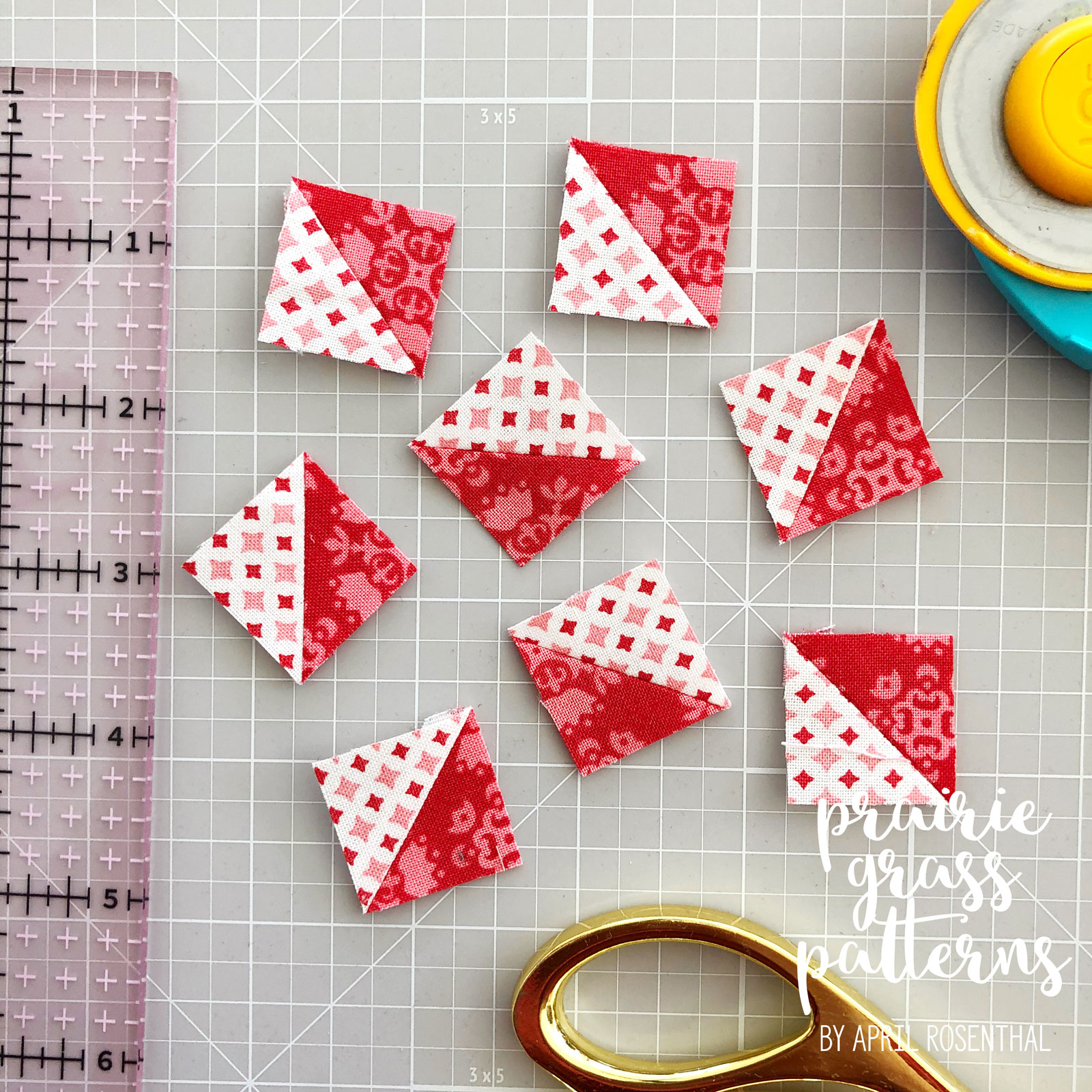 Another big help when making tiny blocks is trimming! I know it seems silly to trim when there's just a 1/16″ overage, but in a little block that tiny amount can make a big difference! Be sure to trim accurately!
Take your time and enjoy the sewing! If you take it slow, you'll find that these blocks are so much fun! Didn't Lissa do such a good job designing this one?
I'm not going to lie, I may have shown every member of my family this block and made them notice how cute it is! The red fabric is from Mama's Cottage and the background fabric is from All-Weather Friend.
I also may have put it in different places around the house so I could admire it for a day or two before it went in my little binder!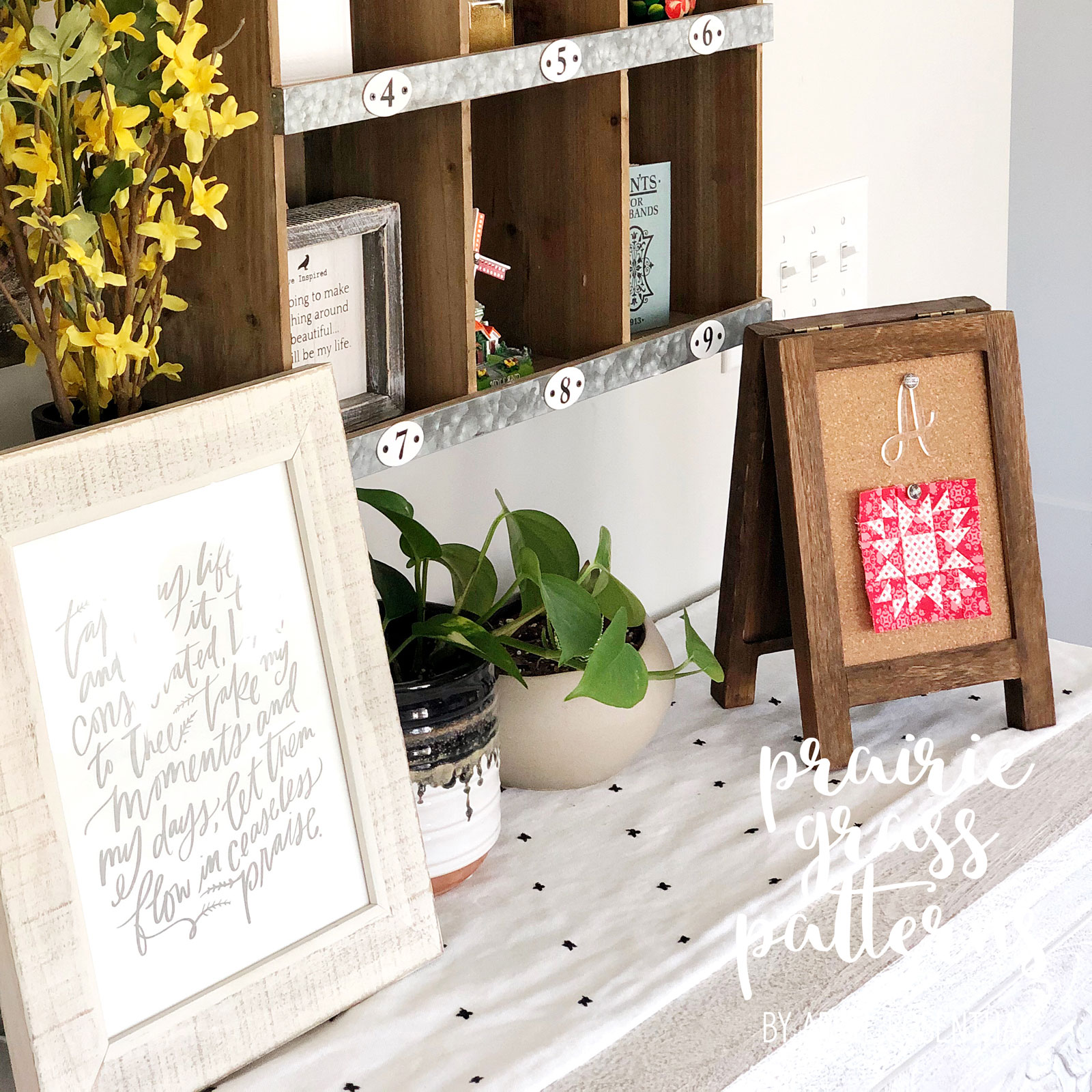 Are you sewing along? What size blocks are you making? What fabrics will you use! Let me know in the comments so I can gush over your choices and enjoy this fun sew along with you!
xoxo
April
PS The patterns can be found every Friday over at the Jolly Jabber.