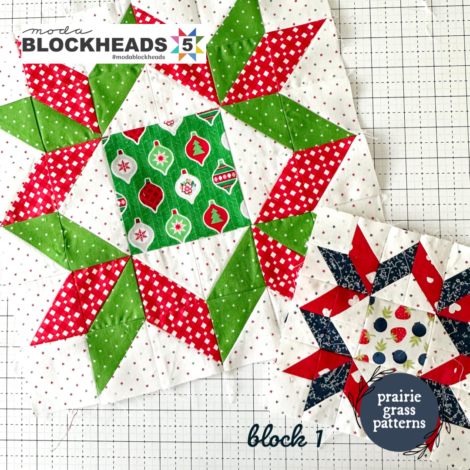 Hooray! I've decided to play along with the Moda Blockheads (this is their 5th year!). The block I designed will come a bit later in the series but I'm going to sew along with the other blocks :) Each week I will make both a 6″ and a 12″ block, in Patriotic and Christmas colorways. I'll be using various fabrics from my collections and my scrap stash–I've detailed the specific prints over on my instagram post. Are you going to sew along too?
If you'd like to, the blocks are free each week in the Moda Blockheads Facebook group. Head on over and join to get started!
These are block 1, it's a pattern created by Betsy Chutchuan. It's got a lot of little pieces but isn't it pretty? I found that pressing my seams open, especially on the tiny block, helped reduce those bulky seams.
xoxo
April