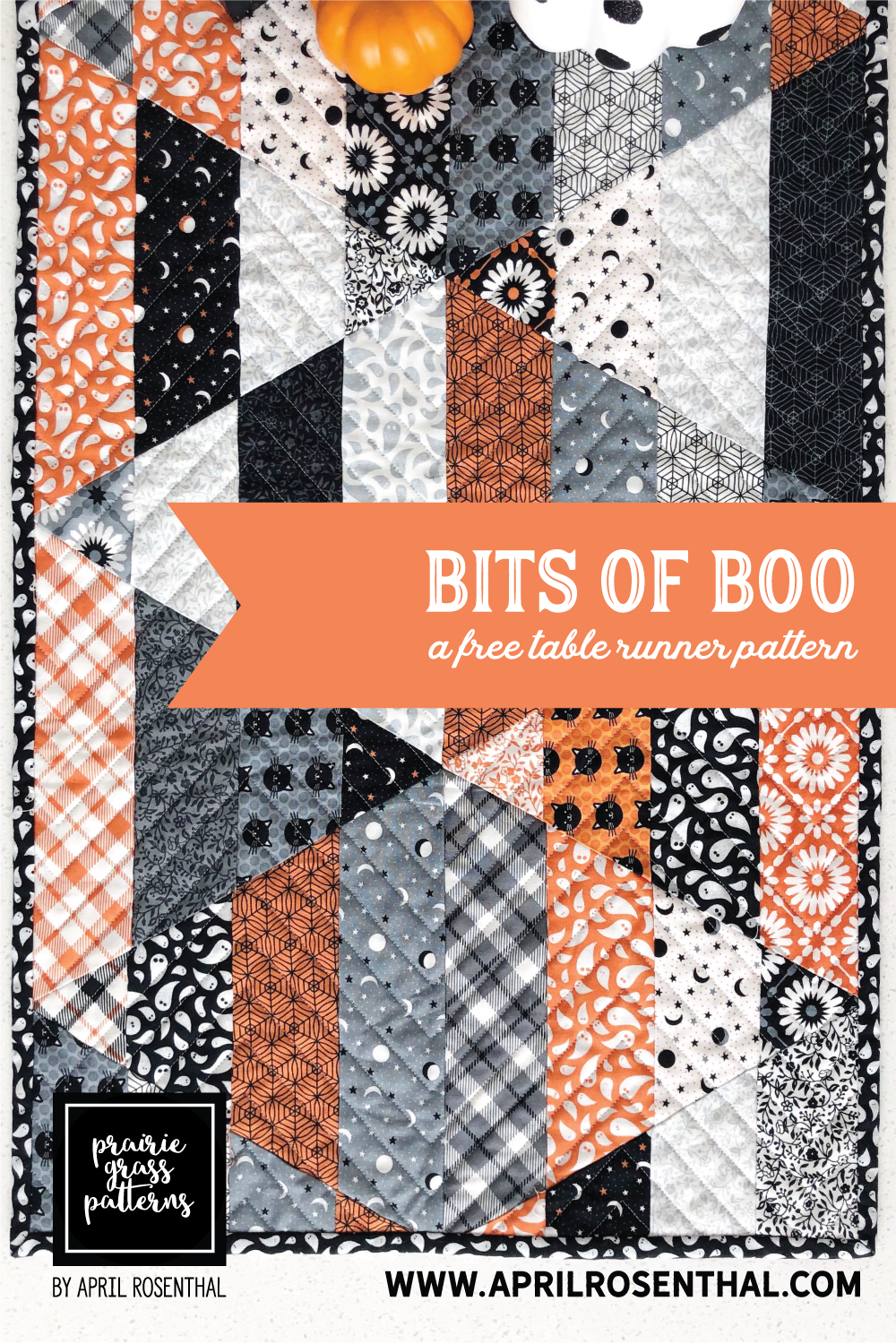 Don't you love when you can make good use of leftovers or scraps? Me too.
Plus I love me a good table runner.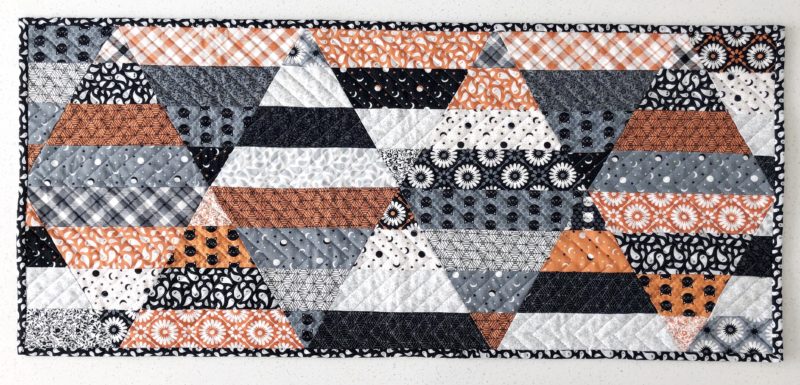 Also, it goes together crazy fast, which again is a huge plus in my book.
I want to spend time admiring my finished table runner, not spend a million years making it ;)
And to wrap it all up in the perfect package, this little pattern is free.
My gift to you.
You will need the BOO pattern (for the template) or my 8″ equilateral triangle template.
And some scraps. Or leftovers from making the BOO quilt. Or both. I used Midnight Magic fabric to make mine.
If you're a shop, feel free to print this baby off as you'd like and hand it out to customers–a gift from both of us!
Click this link to download an easy printable pattern sheet.
xoxo
April